Project Summary
Why Swifty
There were so many reasons why we started Swifty. From waiting five days just to get a light fixed, hiring a photographer that cancelled at the last minute and spending such a long time comparing the BEST service providers on Google, to speak a few.
In the era of instant-everything, it's crazy that you still have to waste a whole day researching, contacting and comparing local pros whenever you urgently need one. So we set out to make it easier.
With Swifty, you're able to browse across multiple services, select your preferred pros and hire, all in a single platform. But you want to know what really gets us out of bed in the morning? Not only we're helping busy parents, working adults, students and businesses hire easier, but we can help freelancers increase their income and take what they're great at and turn it into something greater.
At Swifty, we're building more than a product. We're building local economies and stronger communities. Levelling the playing field so students, those unemployed and even the smallest of businesses have a fair shot at success. Swifty's about skill, hustle and the victory of getting things done — not what you look like, who you love or what you believe in. Swifty is for everyone.
The problem we're trying to solve
Ever since Covid, many people not just want to, but they NEED to earn extra income just to survice. But, some platforms have lengthy onboarding process or just do not offer services that these people are good at.
There isn't a clear local market leader where you can hire any kind of services just yet. If you want to hire a cleaner, you may go to Platform A, a personal Shopper, platform B and a home car wash? Platform C. And it goes on and on.
If you take a look at Facebook for example, you can still see thousands of people promoting and searching for services every single day.
If they join a globally recognized platform like Upwork or Fiverr, now they would need to compete with millions of other sellers and potentially reduce their price just to stay competitive.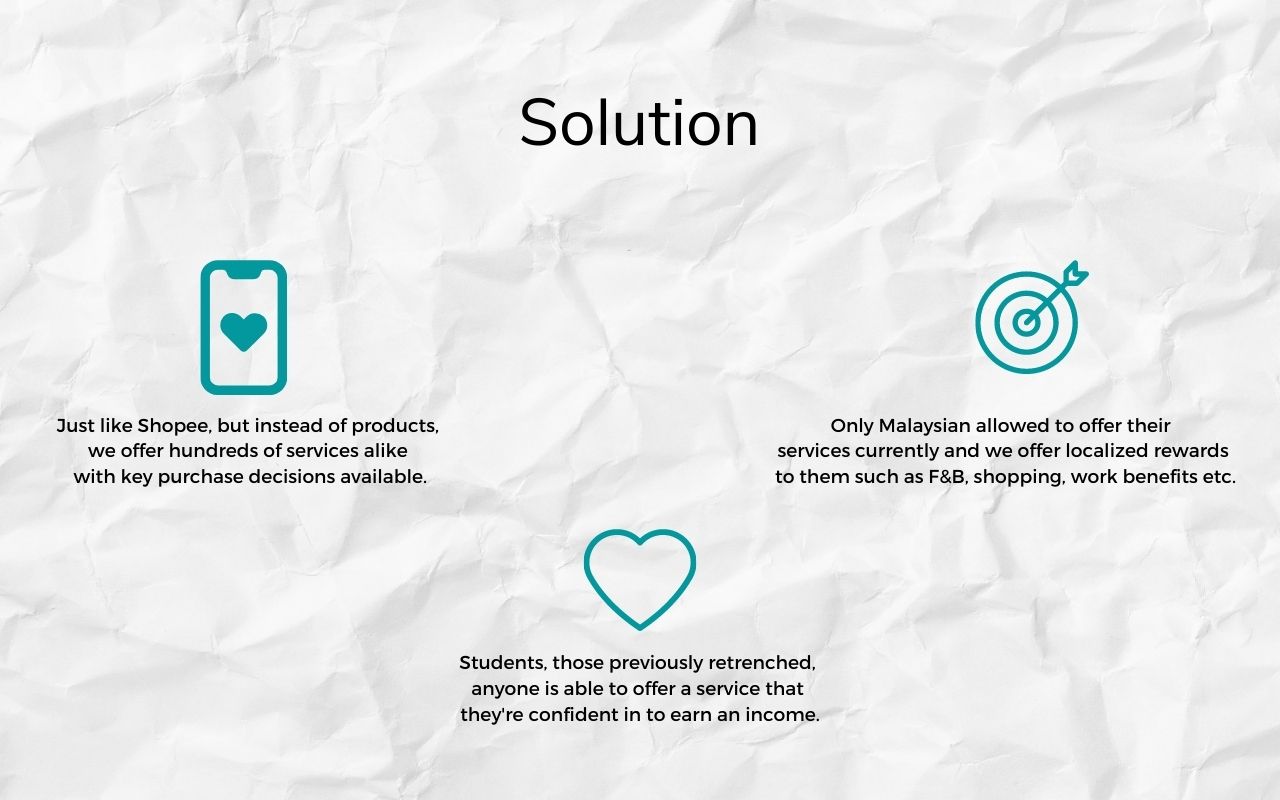 The changes we're bringing
We are striving to be something like Shopee, but instead of products, we offer over 100+ categories of services with key purchase decisions available such as portfolio, price and reviews easily available.
At the moment, only people living in Malaysia are allowed to upload their services as we also offer them localized rewards like F&B, hotel stays and more to further encourage our users to hire locally.
In just 3 steps, micro SMEs, students and those unemployed may start uploading their services on our platform.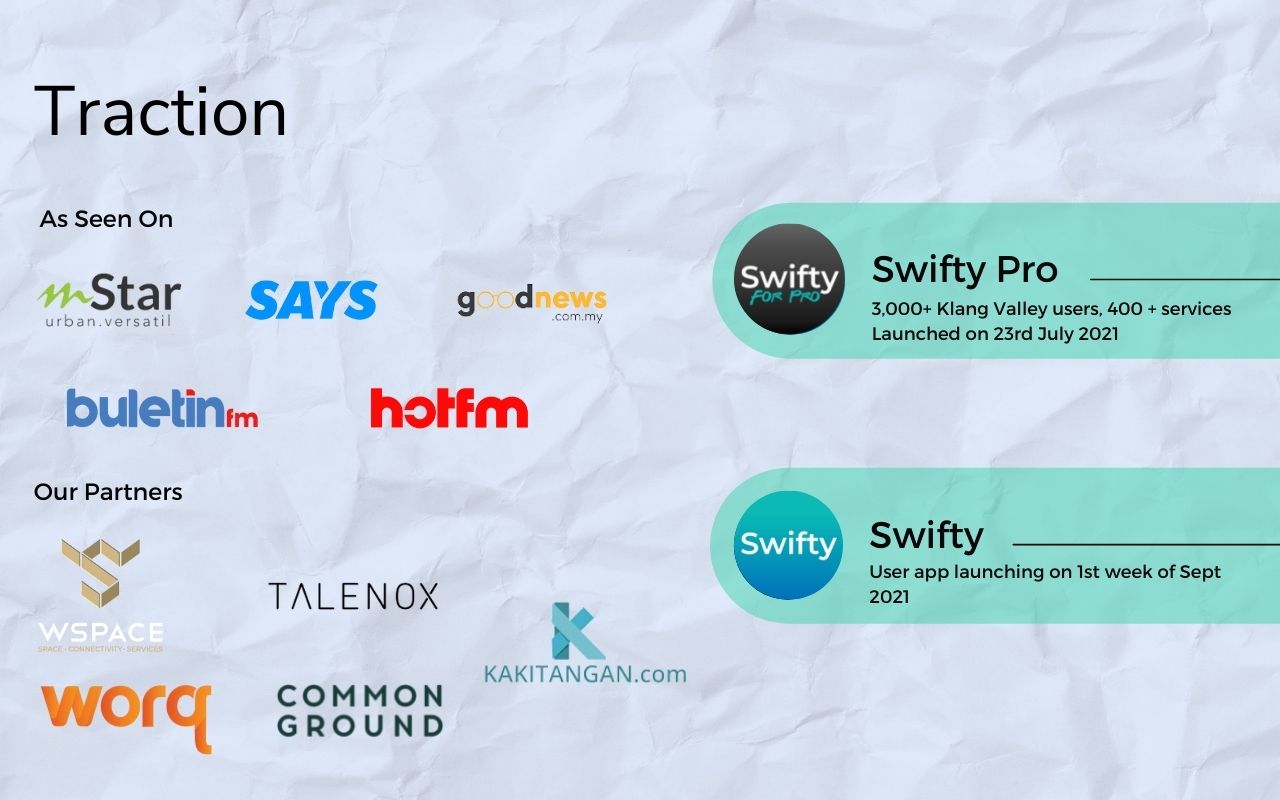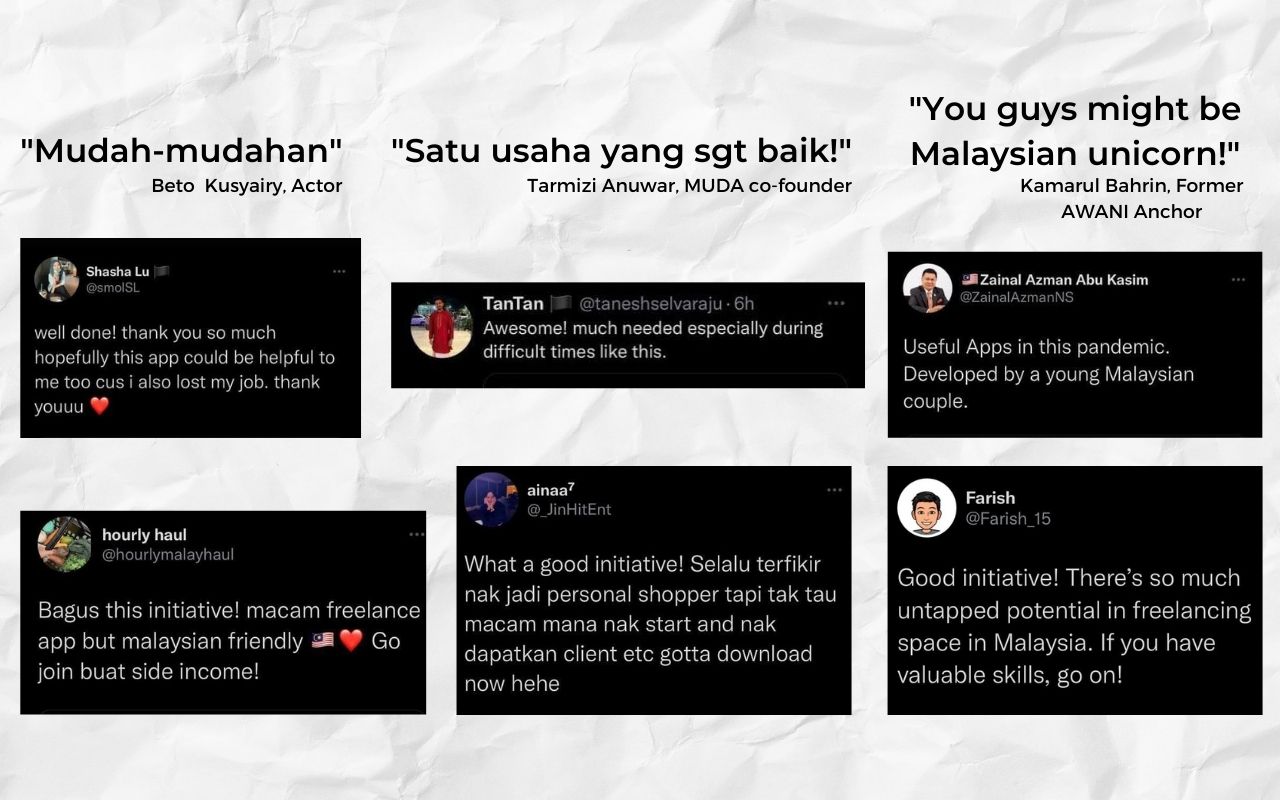 Our traction
We managed to achieve over 3000+ downloads and 400+ services uploaded in less than a month of our launch. At the same time. thousands of Malaysians supported our initiative of helping people to earn during this pandemic.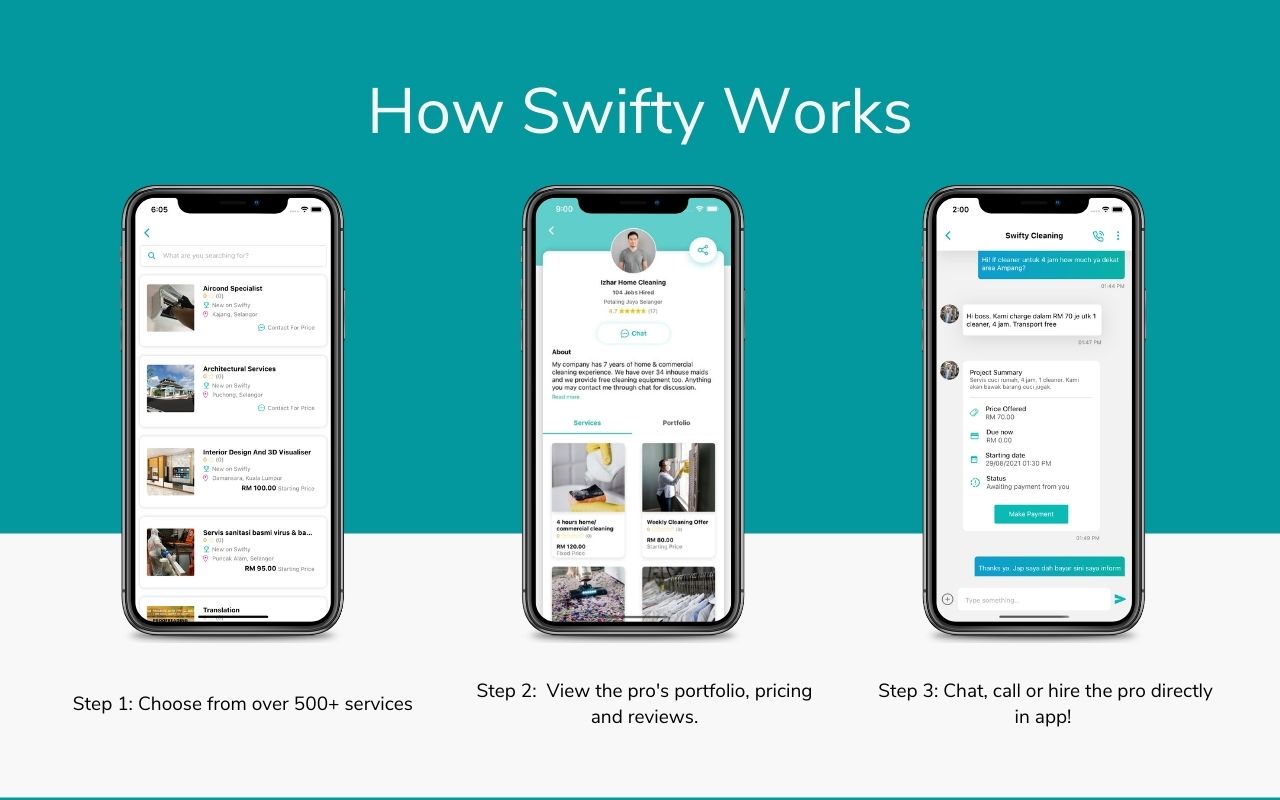 How Swifty works?
1. Choose from over 500+ currently available services on our app, view the Pro's profile and portfolio.
2. When you have successfully placed an order, other than through chat, you're also able to communicate with your pro using our in-app VOIP app to app call technology which masks both parties phone number which protects your personal privacy.
If anytime the pro does not fulfil your job requirements as required or suddenly backs out at the last minute, you may request for a refund directly in the app without needing to have an argument with the pro or continuously chase them for a refund. We want everyone who hires on Swifty to have a peace of mind.
Sneak peek of the services that our pros offer
Consider Swifty as your centralized app platform for all kinds of local services. Feeling tired after working all day? Well just book a massage therapist around your location & enjoy a spa treatment at the comfort of your home! Looking to revamp your wardrobe? Hire a personal stylist to unleash your inner aura through fashion!
What makes us different
Anyone can start offering their service on Swifty with minimal entry barrier. You do not need to pay any listing fees or obligated monthly subscriptions just to be on our platform.
Security is one of our utmost priority where Implementation of third party AI for facial recognition helps us provide better user verification and reduce potential threats from ill intent users.
Users may post their own custom jobs requests or even odd jobs such as being a personal shopper, help pickup free samples and more which gives everyone a chance to earn additional income.
Users may also hire services with minimal deposit while at the same time, we will be introducing 'buy now, pay later' very soon to even further cut short the buyer's decision process!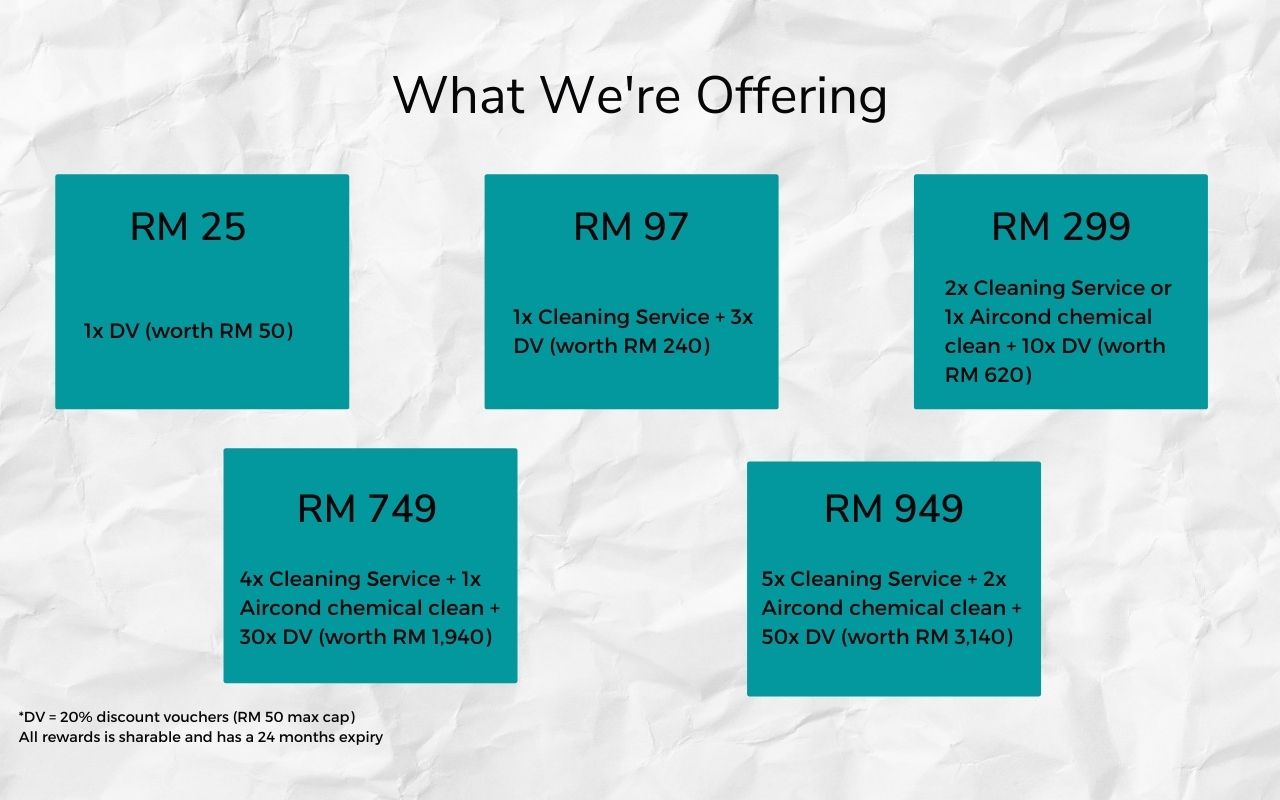 What we're offering
What we're offering to all our backers is free cleaning services or aircond fix from our top rated pros and also in app discounts worth up to RM 3,000 +. All rewards are sharable and have a 24 months expiry. So you can even share this with your family and friends as a gift!
* Discount vouchers are only currently usable for any of our in-app pros based in Kuala Lumpur and Selangor. However, for the free services, as long as you're residing in Malaysia, we'll arrange the best pro personally for you.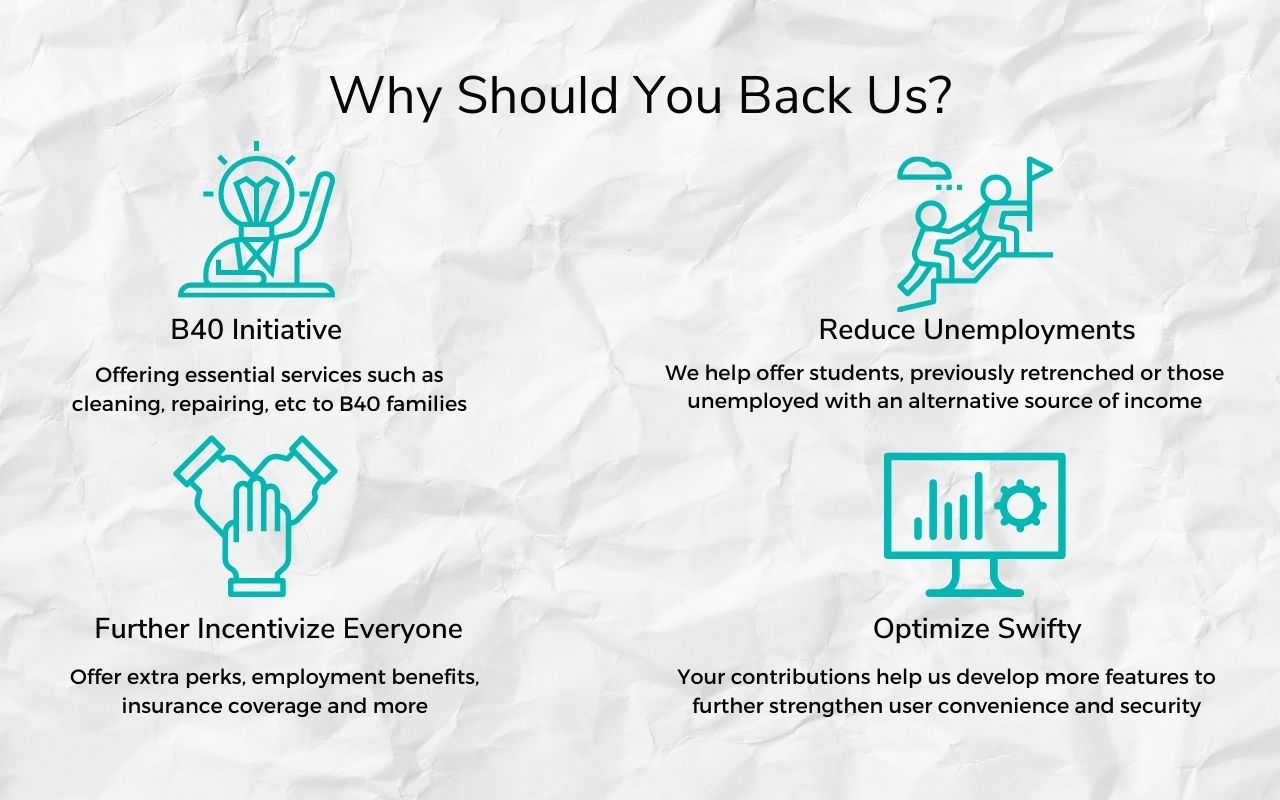 Why should you back us
We will be offering free essential services like cleaning and aircond to B40 families in September. Your contribution will help us reach more people to help.
By backing us, you'll also help us introduce more in-app features and benefits for all users such as offering insurance coverage (theft, damages, etc) for every service hired and additional employment benefits (KWSP, Socso and more).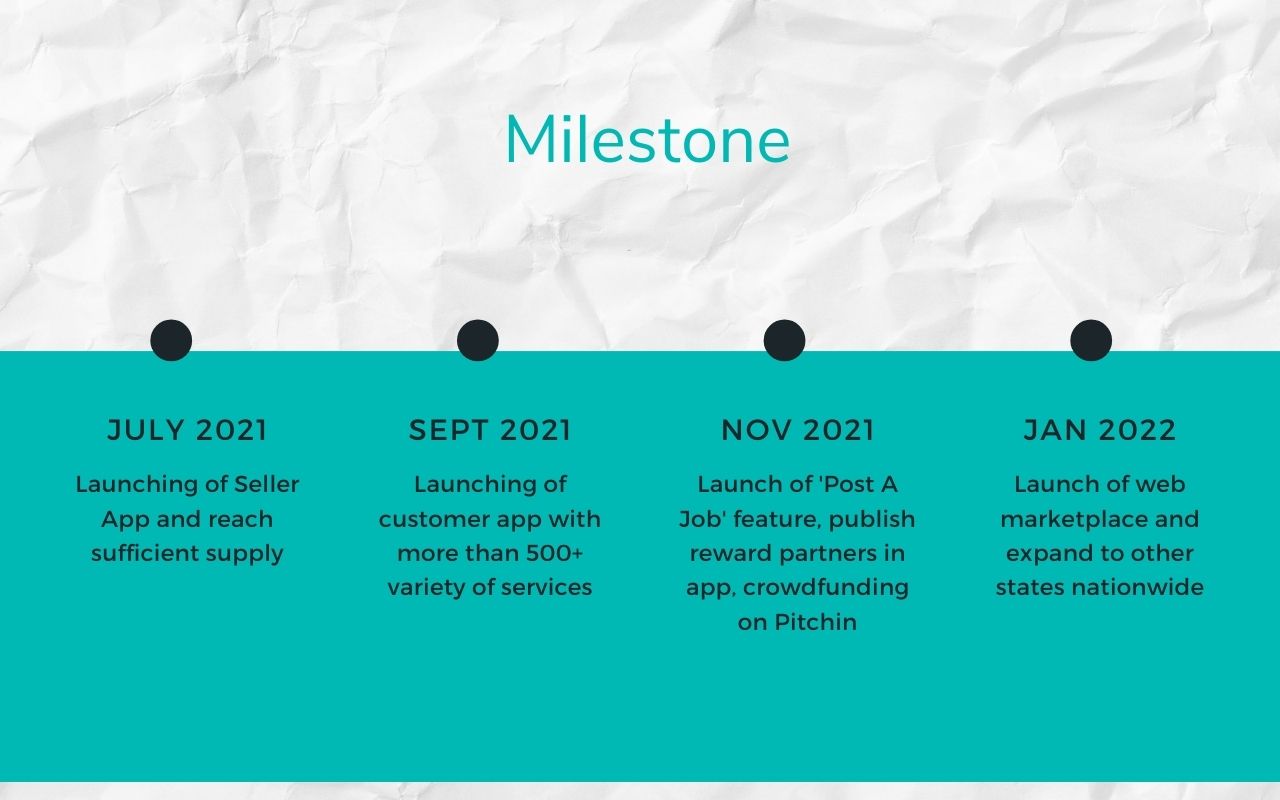 Timeline and Milestone
We have launched our Swifty Pro app (for businesses and freelancers) on 23rd July. Now that we have sufficient supply of services, we're ready to launch our Swifty customer app this 2nd of Sept.
Starting from November, we'll be making our equity crowdfunding on Pitchin go live and further expand to more states nationwide.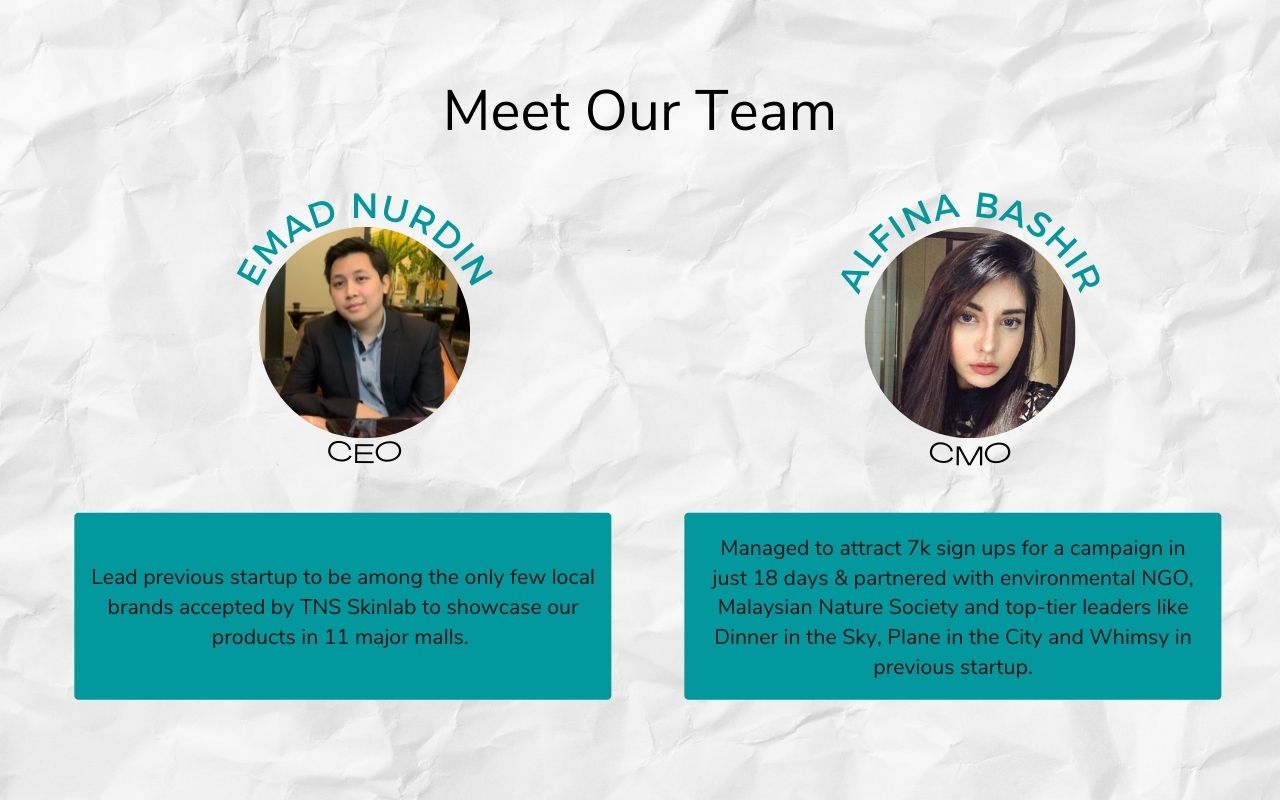 The Team
Emad is our CEO. and cum CTO where he is a self-taught web and app developer and Alfina is our CMO who specializes in UI/UX, user acquisiton and building great partnerships. We have more than 3 years experience in managing a startup so we know first hand the pain when it comes to hiring outsourced services for both business and household.